ACURA: WHAT A RACE


ART DIRECTOR, DIGITAL
AUGMENTED HUD INTERFACE DESIGNER
FACEBOOK LIVE INTERFACE DESIGNER
A realtime race between four influencers to navigate three acres of game environment in an AR headset, while driving an Acura TLX. The event was streamed on Facebook Live, where viewers were invited to alter the courses using Reactions.


︎ RECIEVED BRONZE IN THE NEW: AUGMENTED REALITY CATEGORY AT THE LONDON INTERNATIONAL AWARDS
The day of the event, we settled into an airplane hangar in Irvine California and launched our interactive Facebook Live event. Over 800,000 people tuned in for a live broadcast and engaged through social media reactions in order to make real-time changes to the race experience of five online technology influencers. The experience reached over four million people within 24 hours. CASE STUDY BY CURRENT STUDIOS
LIVE EVENT: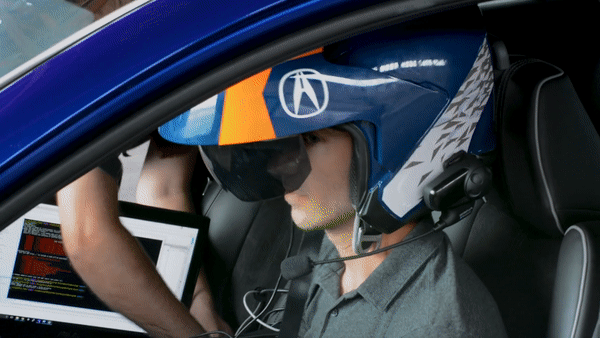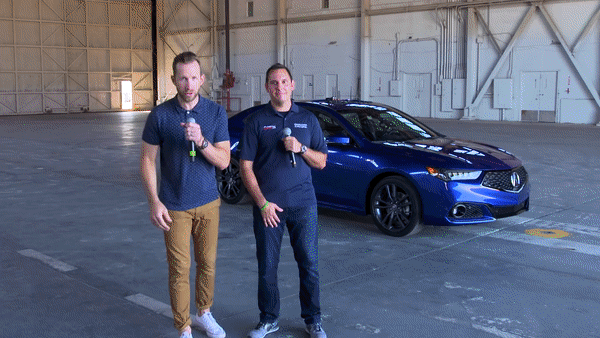 DRIVER HUD
:
FACEBOOK INTERFACE
: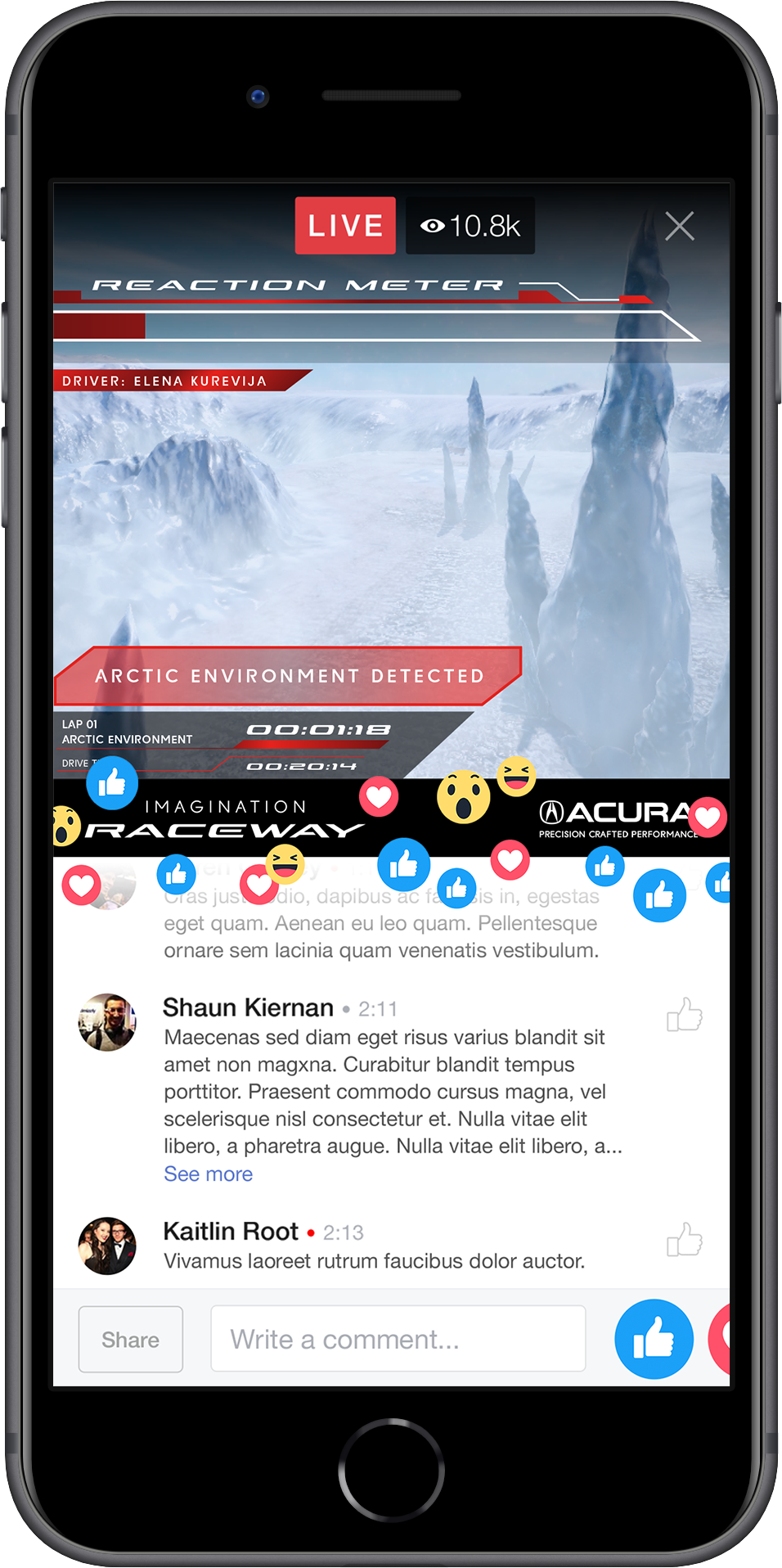 I completed the UX/UI for the driver's heads-up-display, as well as the Facebook Live interface. Both were an excercise in hierarchy and information obstruction, working within the limitations of the technology.